Use Teams to coordinate people that serve in one or more Services. You can set serving preferences for people and team leaders.
Tip: Next to each team member is a list of recognized skills each person has for this team. UCare can use these skills to find the most appropriate person for a service position. As an example, if a person has the skill Worship leader for the youth worship team but only Keyboardist for the Church worship team, then they will be suggested for leading youth worship but not for leading Church worship.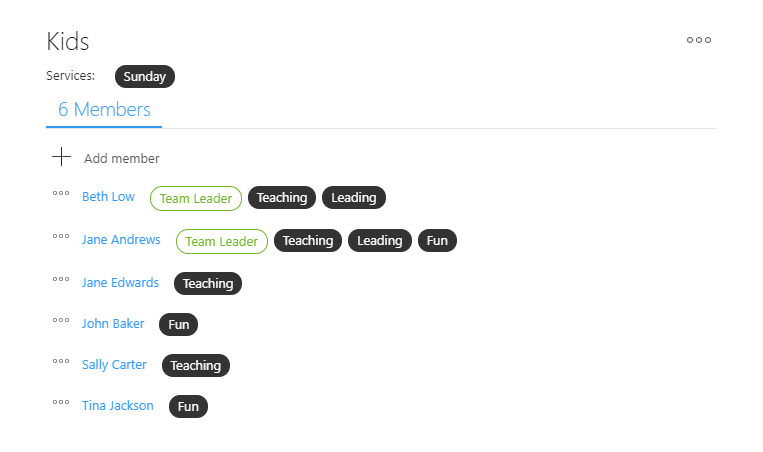 The top right commands currently only allow you to Edit or Delete the team.
View and add people to the team
Tap Add people and then search for a person to add to the team, once you've selected the person you can check the Team Leader option. Team Leader's have extra permission so that they can schedule team members, they also receive correspondence from team members if they urgently need to be replaced for a scheduled position.
The skills field can be left blank, but if you add skills for that person, then that information can be used to suggest or auto-schedule people for service positions. As you type in the Skills field, a list of previously used skills will be displayed. If the skill you want isn't there, then you can just type it and then press enter or tap Create "skill name."