The process of creating an order is basically the same whether you've embedded a store on your website or have accessed a store from within UCare and then tapped "New order".
First locate and tap on the product that you want to add to the order, select the quantity and other options that you want and then tap Add. Here you can see the book Jesus Calling with the hardcover option selected. Products can be digital or physical, this example is just one way a product can be set up, see Add and view a product for more information on creating products in your store.
Tip: If the store is viewed on a device with a smaller screen then the layout will change to make better use of the screen size.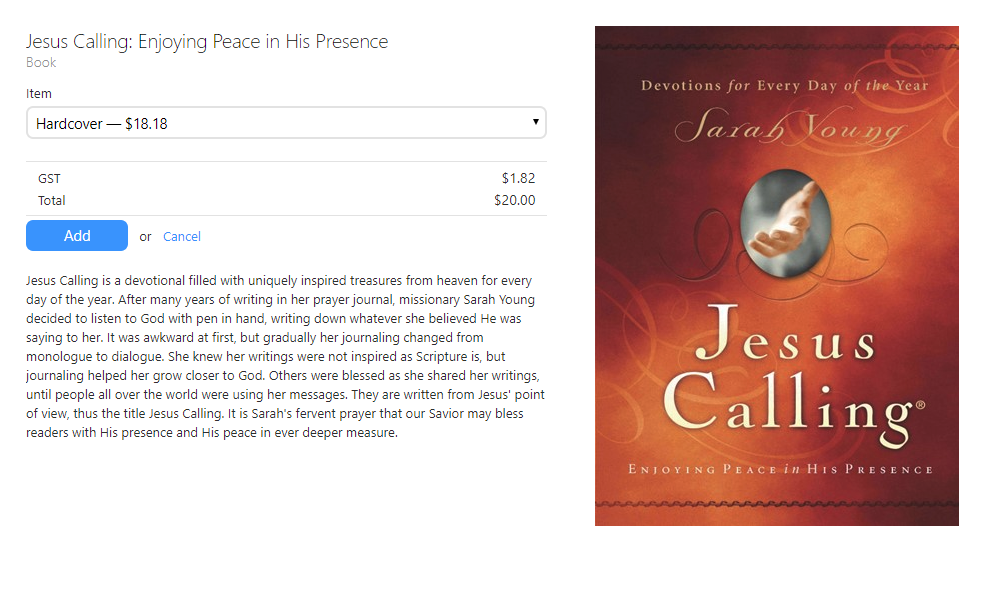 After you tap the Add button the product will be added to the order list on the right, to change the details of any item in that list tap on it. In this example all products are being viewed, you can select a category from the drop down or search for a product by name in the search field.
At the bottom of the order list you will see the order total (and taxes if any), once happy with the items that have been added to the order tap the Pay button. You can also tap Clear to remove all items from the order.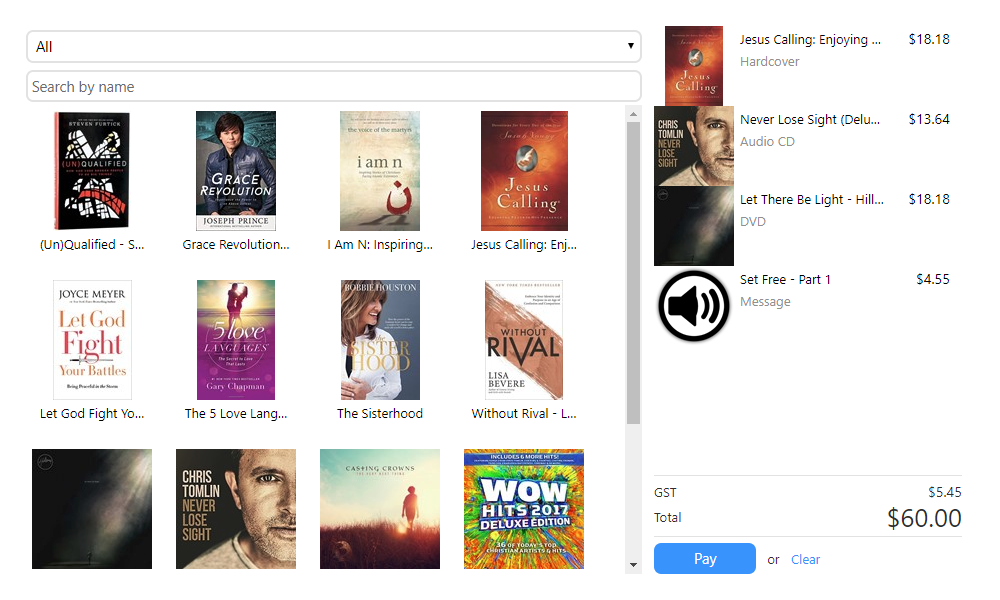 The next sections asks for the details of the person ordering the products, if the order contains a product that has been marked as needing shipping then the shipping address will also be required.
If the products selected are free then the person will not be prompted for payment.
Tap Order now to complete the order. At this point an order confirmation email including an invoice will be sent. If any of the products included digital products then links to download each product will also be included in the order confirmation email.
The previous examples were of a store that was embed on a website. The following image you can see creating an order from within UCare is very similar. But by doing it this way you can accept payments types other than Credit. In this example, Cash is the payment type.