Forms are just like their paper-based equivalent: they help ensure all the required info is collected. Use forms to keep track of connecting new people, staff leave requests, leadership development, marriage preparation, and more.
You can add new form responses or collect responses by embedding forms on your website or in your church app. When a form is embedded on a website or in an app, it only displays the form questions, i.e., the rest of UCare is not available.
The top right commands include sharing the form on your website or church app to duplicate the form. The standard options to edit, delete, and add a task are also located in the top right.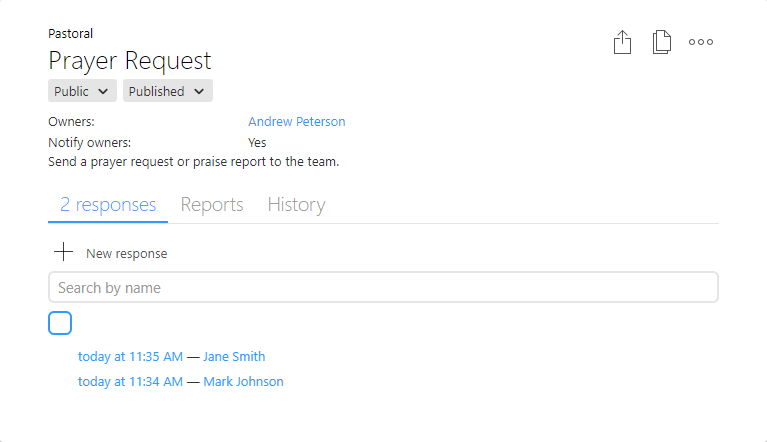 Reports
The reports tab will let you generate a tabular list of responses in CSV format or on the page. Select a date range to include only responses in that range or leave it blank to include all responses.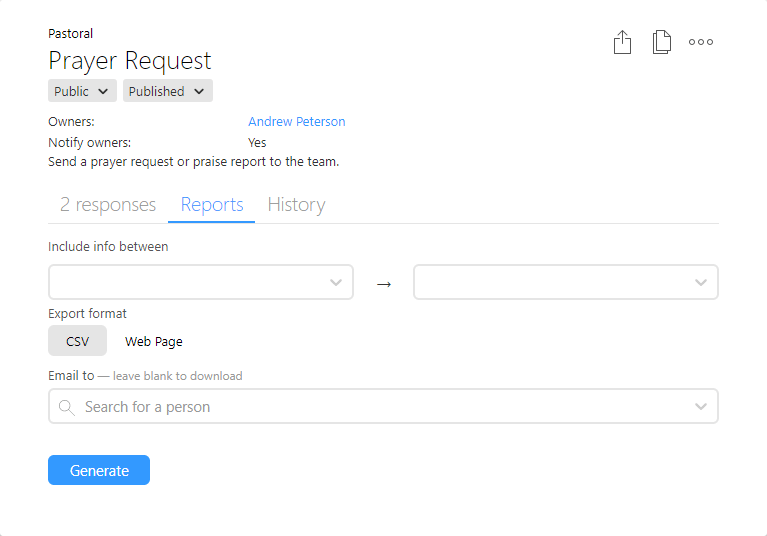 History
If you are an admin, the history tab displays all the people who have viewed this form and all the changes. For non-admins, the history tab show's all your updates to the form.