Do you want to track who is watching your live stream or attending your online small groups and classes?
This article explains how to set up a group to enable an online check-in experience.
Make your group shareable
The first thing you will need to do is change your group visibility so that it's not hidden; this will enable the share button in the top right. "Accessible via a share URL" is the minimum visibility level you can select to be able to share the group.

Grab the group share link
The last step of the set up is to copy the group share link. Go back to the group and click the share button found at the top right of the group page.
Copy the link under the "Email and Facebook" heading and paste in your live stream or group chat window. You can also grab the Web code if you want to embed the check-in form into a webpage, for example, next to your live stream.

Checking-in
You're now ready to have people check-in. Open the link to the group check-in page.
Note: If the group has multiple meetings for today, then the person checking in will be prompted to select which meeting they are checking in to.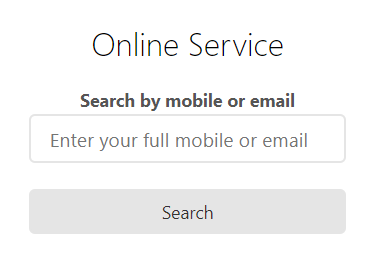 The person checking-in can enter a phone number or email address. If the detail entered matches an existing profile, then that person and other members of their household are listed. Tap "Join" and the selected people will be checked-in.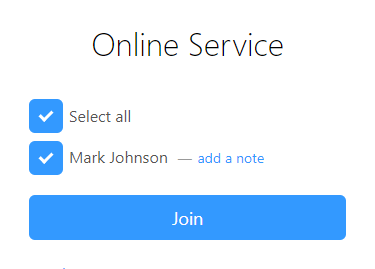 Checking-in new people
If the detail entered doesn't match any existing profiles, the person gets the option to register. After completing the registration form, all the people registered will be checked-in.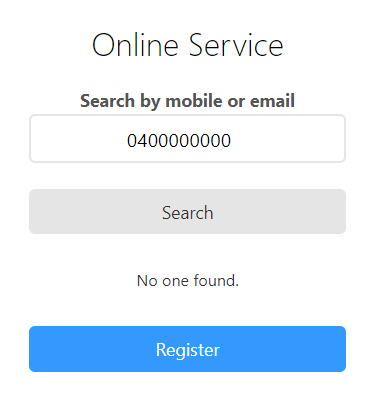 Customise the registration form
If desired, the registration form can be customised. You can either edit the "Published Meeting: Register" form or go to Settings > Forms and select a registration form of your creation.