Introducing UCare Giving, the easiest way for your people to give.
Now live ready for use in UCare.
Empower your people to give recurring or one-off payments via any method in their local currency.
Helping your people give is now as simple as:
Register with Stripe if you haven't already. It's free to register and only takes 5 minutes.
Copy and paste the form code on your website or church app.
Why use UCare Giving?
Simplicity
Create simpler giving experiences to empower giving from anywhere, anytime.
Automate receipts and transaction statements for tax purposes.
For fast donations, people can sign-in using an emailed or SMSed security code. Your people never need to worry about forgotten passwords again.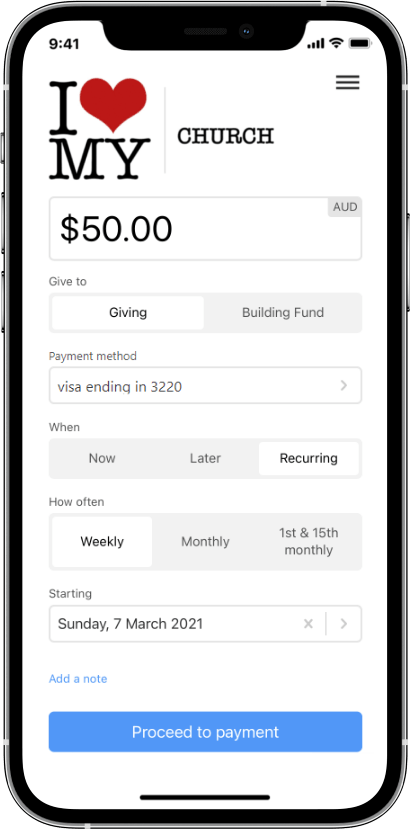 Security
Create trusted, private transactions for direct debit, credit cards, Google Pay, and Apple Pay.
Allow donors to update or cancel recurring donations or their details.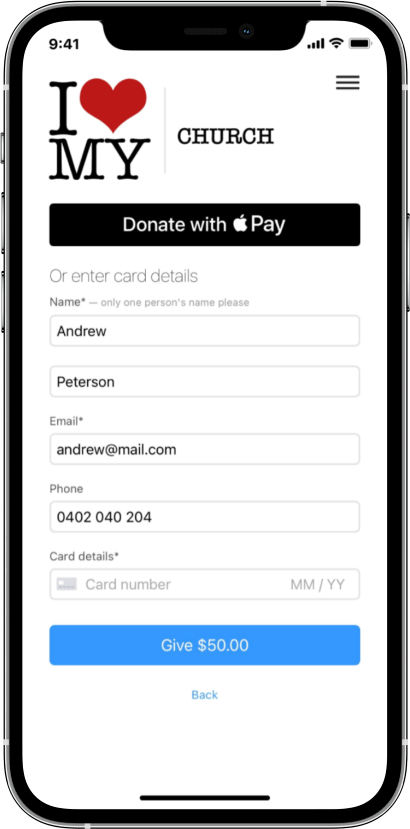 Stewardship
Forecast a more accurate cash flow with predictable recurring gifts.
Best of all, our transaction rates are the lowest we've seen anywhere. A typical 500 member church using the most common payment app for Churches can save up to $8,000+/month.
Other Giving tool companies take from your mission by charging expensive transaction fees. UCare Giving is different; we add no transaction fees.
Stripe
Further reading