Meetings Update
To make the Check-in process smoother, UCare has published some changes to the Check-ins. Due to specific errors made by parents/guardians when checking children in, UCare has updated how the Meetings display when selecting a person to check-in.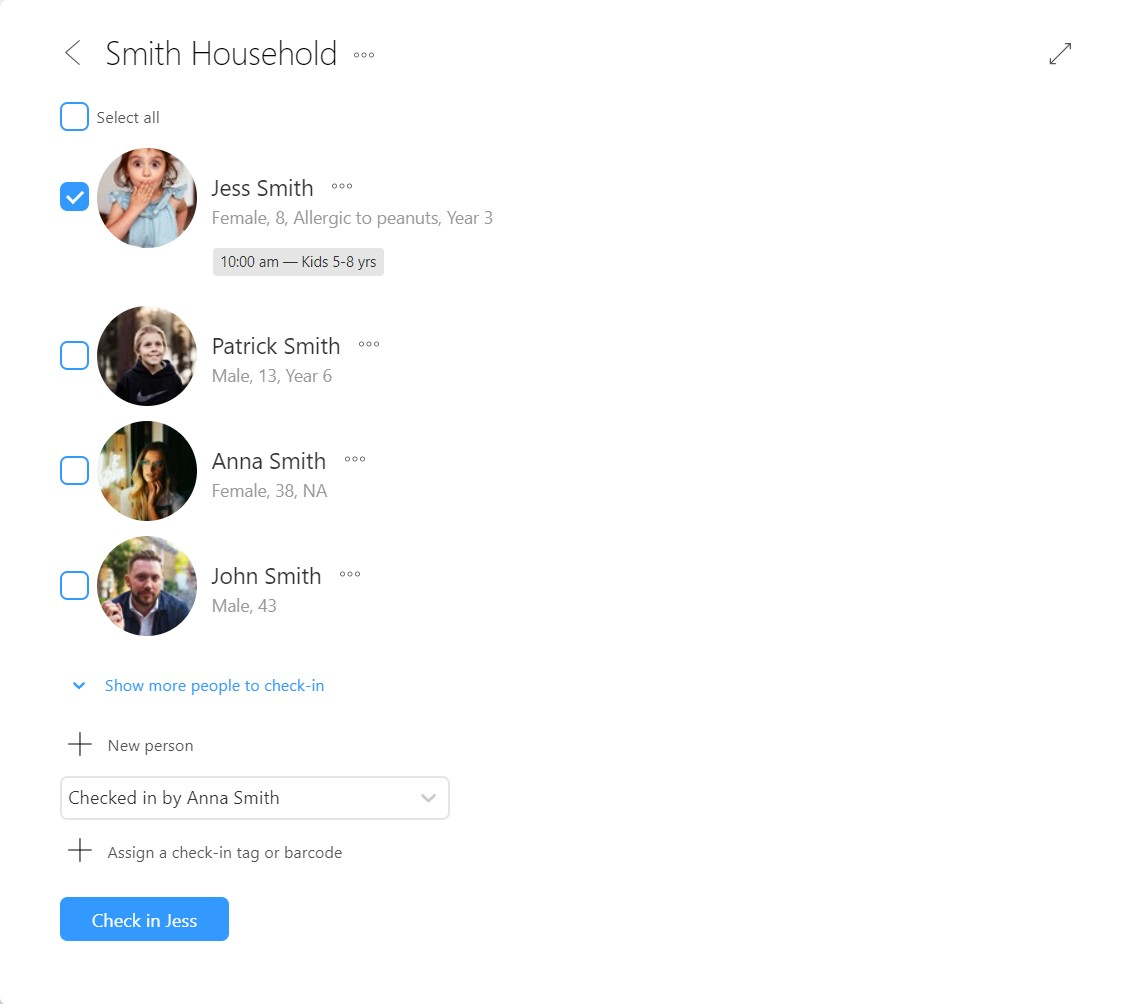 When choosing someone to check in, you will notice that the Meeting appears automatically, whereas a field would appear before, allowing you to select the Meeting. UCare will now automatically pre-select the Meeting based on what Group the person is a member of.
Should you still need to access the dropdown edit field, this can be done by clicking the options button and selecting Change times/locations:

This will allow you to change the Meeting they are being checked in to: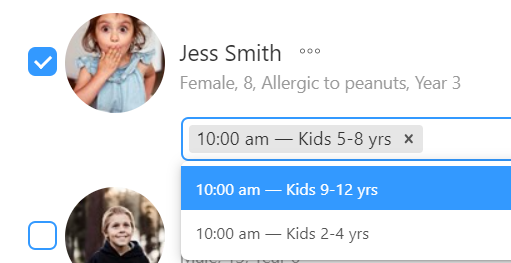 Previously, parents and guardians were deleting the Meeting field, attempting to leave it blank. With this recent change, this field can only be accessed via the Options.
Household Update
In some cases, you may have a parent, grandparent, or guardian checking in a child who belongs to a different household in UCare, e.g., split households, shared custody, etc. Provided they have a Parent, Grandparent, or Guardian relationship with the child, they will be able to check them in using the Show more people to check in feature: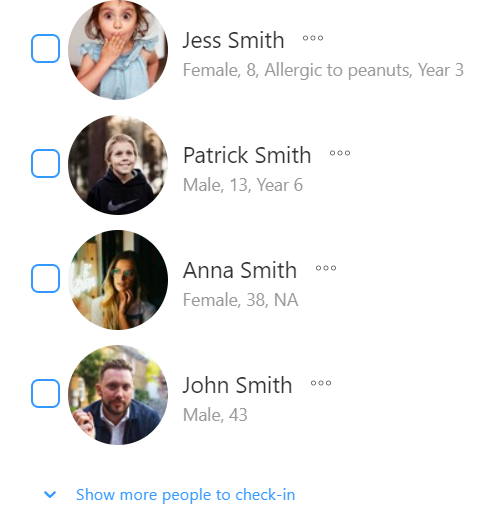 Clicking this will bring up additional people that can be checked in that are not part of the Household.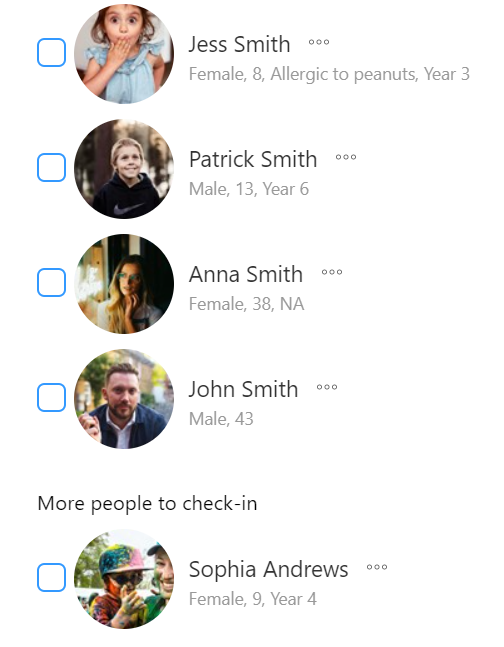 These updates have been published recently and are now live.