Processes have been streamlined for ease of use. in three ways:

Disable email notifications for assigned people
In processes, you often have a "waiting" step that people sit in for a few days before moving to another step, and sometimes you don't want notifications sent to assignees for these "waiting" steps.
To disable "Task due" notifications, edit any process and disable the "Send email notifications to assignees" option.
Ultimately, this change gives you more control over your workflow and can help to boost your productivity.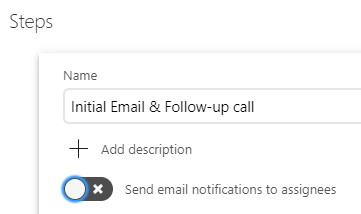 Easily jump between process tasks and stay in your flow
Our process cards now include "Previous task" and "Next task" buttons. This update is about helping you stay in your flow when contacting assigned people. Previously, you would need to go in and out of each card, whereas now, you can stay in the card view. If you use process boards regularly, this is a great update to make you more efficient!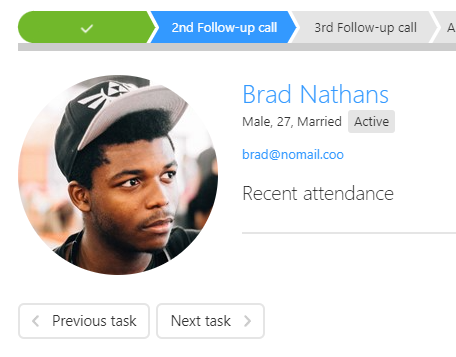 Focus on just the work that needs to be done
Process cards now have the new "Complete" status, helping you focus on just the tasks that need to be done.
After marking a card as complete, you'll stop receiving notifications for that task, but the task will still move to the next step when the due date arrives.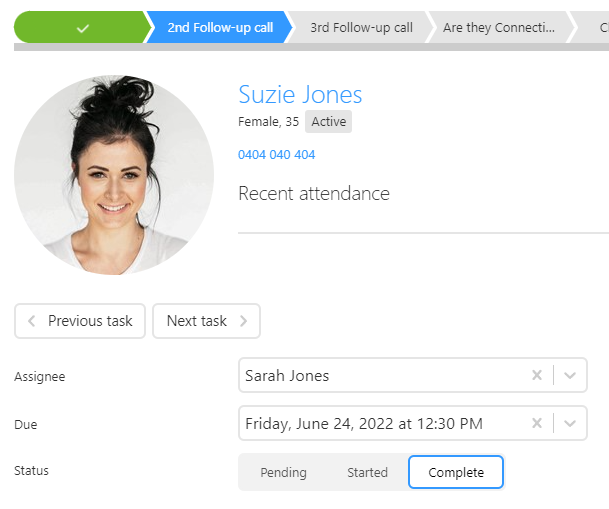 The status filter on the process board now also includes the "Complete" status, and by selecting the "Not complete" filter the board shows just the work that needs to be done.
Until now you could spot tasks marked as "Stated" by the small green dot next to the due date, likewise, for "Complete" tasks you'll see a blue dot.