You can now set a step assignee automatically in your processes.
When a step's Default assignee is blank and Copy from previous step is selected, UCare finds someone to assign new process cards to.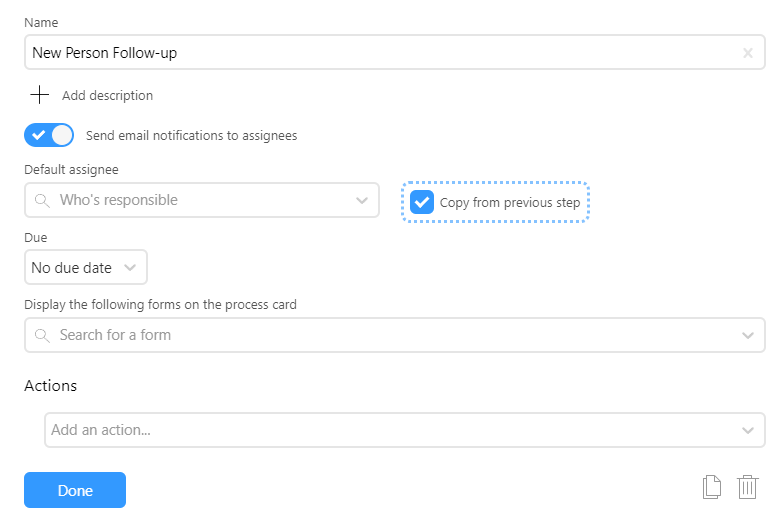 Who will be assigned?
If a person is signed in when completing a Form, they are assigned. Otherwise, a Group Leader or Form Owner is assigned.
Not all tasks in a step can be automated; calls have to be made, notes recorded, or special gifts sent by a person, so having an assignee is paramount to ensuring people aren't missed.
With this new change, you can ensure that the process card will always be assigned to a team member, and UCare will notify them to take action.

You can learn more about how to set group leaders in this article.