Any giving or payments you receive from people can be recorded; they can be made online or in-person and can be refunded if needed.
If the payment was a credit card or direct debit payment processed by a Stripe payment service, you could also issue a credit card or direct debit refund. To do this, click Refund payment and then Credit Card Refund / Direct Debit Refund.
Note: While Stripe will refund the full amount, they will still charge you the original fee charged to capture the payment.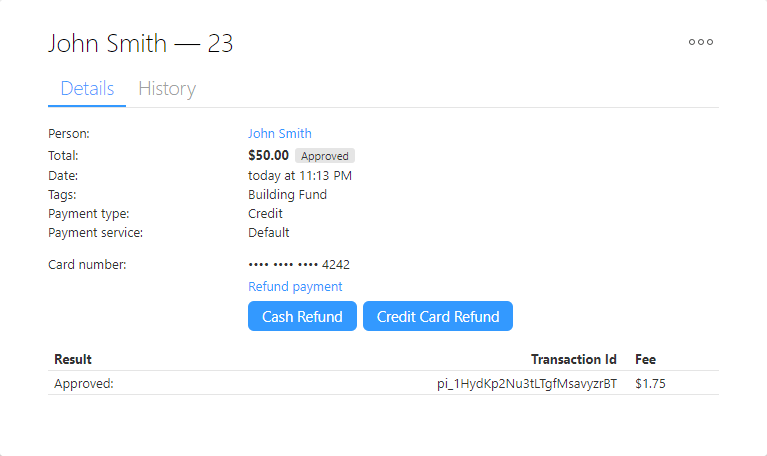 History
If you are an admin, the history tab displays all the people that have viewed this payment and all the changes made. For non-admins, the history tab show's all your updates to the payment.