When donating to your church, you should see a form similar to the following picture.
The form allows you to enter an amount; the top right of the amount displays the currency your church is accepting payments in.
The currency will be important if you are paying from a different currency. At the same time, you won't be charged a currency conversion fee. The amount you donate will be in the church's currency, not your currency.
Your church may have different "Give to" options; you can give the building fund or general giving in this example.
Your church will support credit and debit card payments but may also support other payment methods. In this example, an Australian church is also accepting donations via bank direct debit and PayPal.
To give later or to set up recurring giving, see Future giving.
If you have registered with your church or given before then, you can sign in to access previously used payment methods. Signing in is optional, but see the Sign In section for more info.

Future giving
Future giving has two options. You can donate later, for example, on the following Thursday after you've been paid. The "later" option will process your payment on the day that you select.
The recurring option allows you to donate to your church on a set schedule. You can choose to donate weekly, monthly, or on the 1st and 15th of each month. Recurring also allows you to select the day that your recurring payments should start.
To change your future giving, see Changing and stopping a recurring donation.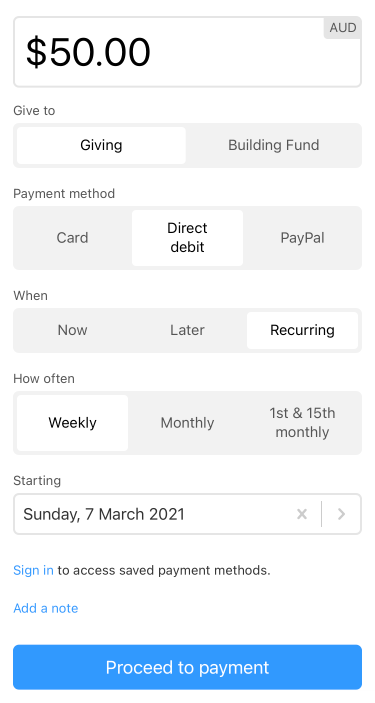 Credit/Debit card giving
If you selected Card as your payment method, you could enter your card details on the next page. If you used the Sign In option, then this info will be auto-filled.
If you are using an Android device, you may see "Donate with G Pay" on an iPhone, an iPad, or in Safari, you may see "Donate with Apple Pay" at the top of the page. Tapping this will auto-fill the form with the details of one of the cards stored in your Android/Apple account and complete the donation.
If you've stored your credit card in your Chrome or Edge, then you will see a "Donate" button. Like with Google and Apple Pay, this will auto-fill the form with the details of one of your saved credit cards.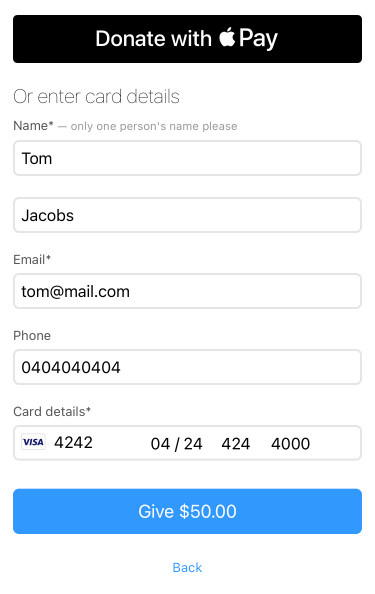 Direct Debit giving (Australia)
Australian churches may enable the Direct debit payment method. Choosing this will allow you to transfer directly from an Australian bank account. Enter the account holder's details, the BSB, and the account number to start the transfer. Direct debit donations take 3 - 5 days to complete.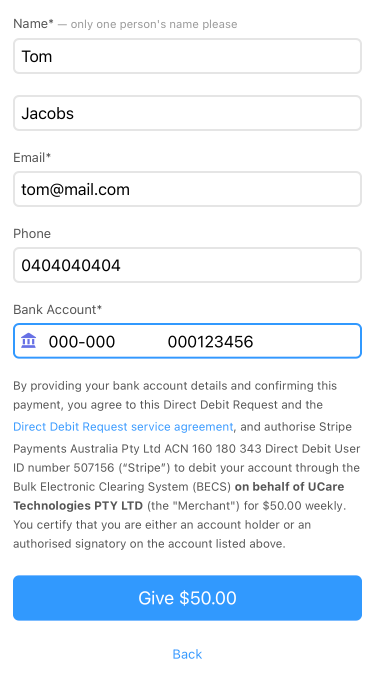 PayPal giving
Churches can also enable PayPal as a payment method. Choosing PayPal will redirect you to the PayPal website to complete your donation. On the PayPal website, you'll be able to anonymously give via card or sign in to access an existing PayPal payment method.
Sign in
If you have registered with your church or given, you can sign in to select previously used payment methods and auto-fill the payment details.
To avoid forgotten passwords, UCare doesn't use them; instead, an expiring code is emailed.
To sign-in, enter the email address you previously used.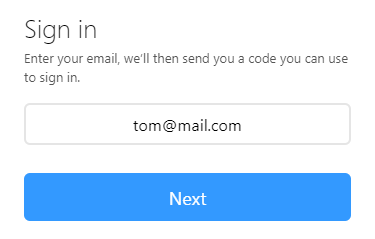 If that email address has been used before then, a code will be sent. Enter that code and click sign in.
Check your junk email if you don't receive the code; otherwise, use the "Resend code" option.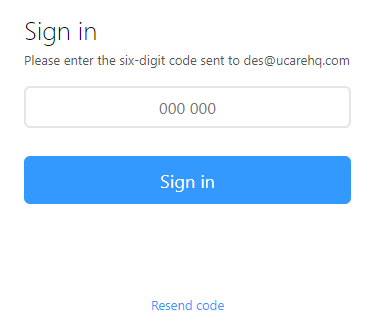 You'll note that the payment method now has a previously used visa card selected in the following picture. You can also tap this field to add a new payment method to your profile.
For Australian churches, you'll also be able to select previously used bank accounts.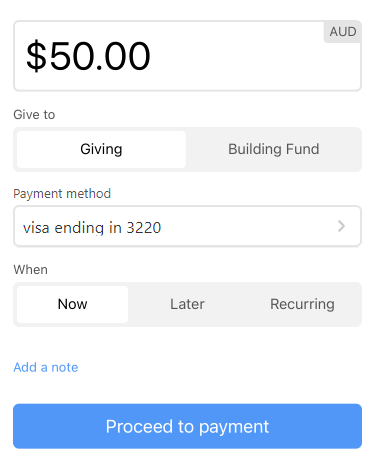 Confirmation email
After you successfully give, you will be emailed a receipt. If you set up future or recurring giving, you will receive a confirmation email regarding when future payments will occur.
The bottom of the email links to a page where you can view past payments and change future payment schedules. See Changing and stopping a recurring donation for more info.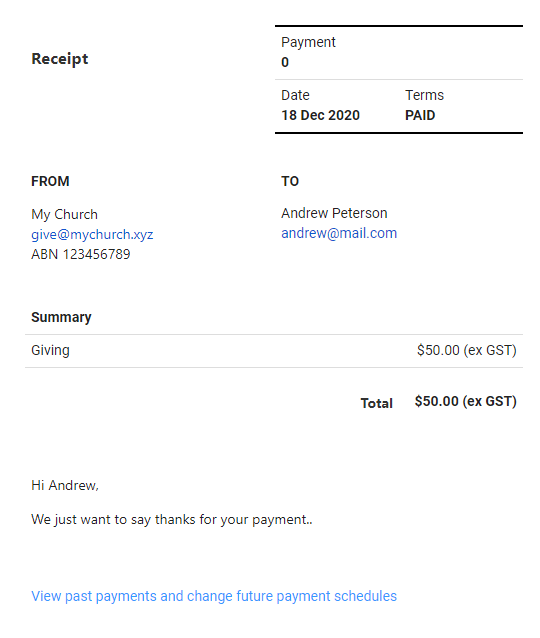 Giving to multiple funds
After donating to a specific cause, you see a confirmation similar to the following picture. When you tap "Make another payment", you'll be able to give to another fund or cause. This time the form will remember all your details, so you just need to enter the amount and choose what you are giving towards.